Meet Chloe!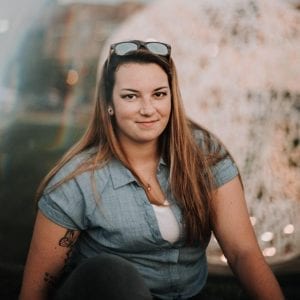 Chloe joined the Everyday Helper team in the summer of 2018. In addition to working with our clients, Chloe is also one of Community Relations Managers. Chloe checks in with our clients to ensure client satisfaction, she networks with other businesses in the area, and helps us out with creative tasks. Chloe is a photographer and a videographer who helps us spread the word to the community about who we are!
We asked Chloe some questions so you could get to know her better. Here are her answers:
Where are you from, how did you end up in the corridor area?
I was born and raised in Davenport, IA. I moved to the Iowa City area when I was 12 years old. I lived in Des Moines for four years and have now moved back to Coralville.
If you could visit or live anywhere in the world, where would it be and why?
I would love to visit the exact location where they shot Mama Mia.
Favorite quote?
"Everything happens for a reason."
Any Hobbies?
Photography, drawing, riding my bike, nature walks, and running around with my dog
Favorite weekend activity?
Hanging out with my friends.
What is your favorite season and why?
Fall because of the trees and the coziness.
What is your favorite holiday and why?
Halloween because I try to make a creative costume every year.