We're super excited to welcome Amanda to our team! Amanda has lots of experience working closely with all kinds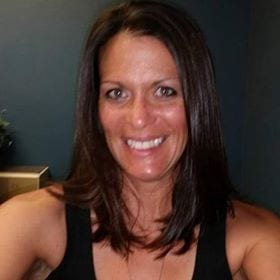 of pets and has lots of experience cleaning homes! We think she is a great fit and we can't wait for you to meet her too!
Where are you originally from and how did you end up in the corridor area?
I am originally from DeWitt IA, graduated in 2003 and moved to the corridor area in 2008! More opportunities!
If you could visit or live anywhere in the world, where would it be and why?
I've always wanted to take a peek at Ireland, only a visit! It looks beautiful there!
What's your favorite quote?
"The Most Important Project You'll Ever Work on is yourself"
What are some of your favorite hobbies?
Fishing and hiking!
What is your favorite weekend activity?
Hanging out with my five favorite little people (nieces and nephews); David, Ali, Madison, Grant and Claire
What kind of music do you usually listen to?
I love music of all kinds!
What is your favorite season?
Summer, because I love the hot weather!
What is your favorite holiday?
I love Thanksgiving and Christmas because of the food and company!
What excites you the most about being a part of Everyday Helper?
I love to help others so I feel like I will fit right in!