Miss Clara is our March 2018 pet of the month!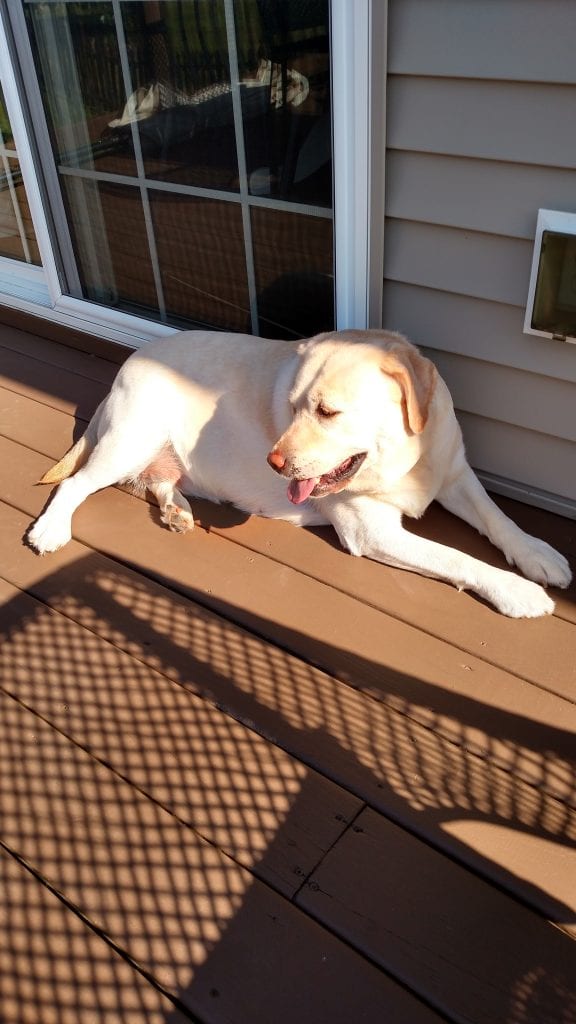 Clara first met Kelly from Everyday Helper right before the holiday's back in 2016. Clara's family found Kelly when they were trying to figure out how they could make their holiday plans work of traveling on Christmas eve but wanting to have Clara home on Christmas morning when they returned home. They knew that if they boarded Clara while they were away that she would then be missing from their family on Christmas morning. Thankfully, Everyday Helper offers in home pet sitting visits 365 days a year!
A few month's later when Clara's family was planning to head out of town on spring break, they found themselves in a last minute pinch with Clara. When they went to drop her off to be boarded while they were away they found out last minute that kennel cough was present and spreading around at the facility. In a last minute pinch before they were to leave town, Clara's family contacted Kelly who was able to save the day and take care of Clara while they were away. From that day on, Clara has become a regular of Everyday Helper as Clara's family now always leaves Clara at home to be cared for by Kelly when they're away.
Clara loves that she is able to stay in her home when her family is away. She's easing into her mid years of life and enjoys the peace and quiet she gets at home. She loves being able to nap, being able to be left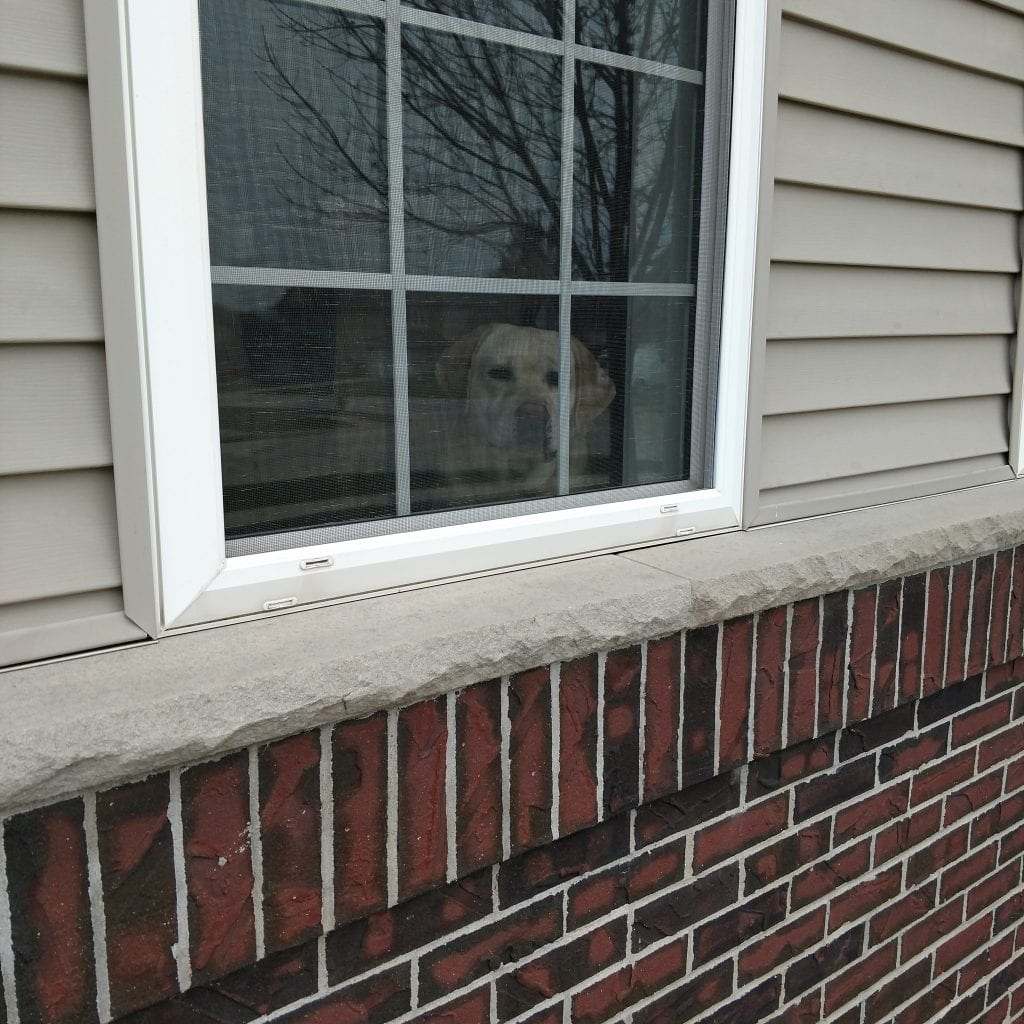 alone, and getting to stay where she is most comfortable. She also gets lots of attention from Kelly who comes by multiple times a day to feed her, play with her, and take her for walks around the neighborhood.
Clara is a lovable lab who always has her tail wagging when you come in the house. She loves going for walks and stopping often to sniff in all of the smells of the neighborhood. She's very well mannered and knows how to sit, stay, and shake! She's a cute pup, who always makes it hard to leave her….especially when she gives you this look out the window!
We love having Clara and her family as part of the Everyday Helper family!