Holiday parties seem to be pretty popular. It is a great time to have fun with your friends and celebrate the season. However, if you have ever hosted a party, you know how much work goes into it.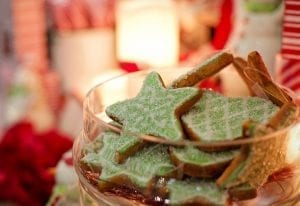 You have to invite people and plan the menu, clean the house and figure out exactly how many people are coming. You have to cook the food and make sure there is a little bit of everything. I mean, these are your friends, so you want them to have a good time.
Also, during the holiday season, you will have family gatherings. You may not look at these exactly like you would a party, but they have a lot of the same elements. If you are lucky enough to host your family this holiday season, you will have a lot on your plate.
I remember all the times my mom and dad hosted Thanksgiving or Christmas because I was always recruited to run errands and clean the house from top to bottom. A five-hour family gathering always took multiple days to prepare for. And, with a lot of family members on my mom's side of the family, cooking for them is no small task. My mom always had to find out how many people were coming, so she could plan a menu that fed everyone, including dietary restrictions and allergies.
The fact is, there is a lot that goes into a gathering, so you will want to make sure you have it all accounted for. Check out the list below to make sure you are on top of everything for your holiday parties this year.
What goes into a gathering?
The People – The first thing you will want to think about is the number of people that are coming. Get people to RSVP whether they are relatives or friends because the number of people arriving has a huge impact on the rest of the gathering.
The Menu – You may be one to do all the cooking yourself, or you may ask everyone to bring their own dish. Either way, you will want to put some planning into place so you have the kind of food spread that you're looking for. Take into account the groceries you'll need, how much time it will take everything to cook and the proper equipment to keep your food at the right temperature.
The House – This probably goes without saying, but you will want your guests—whether it is family or friends—to come into a clean and tidy home. If you realize you have a lot to do and little time, you can always call up Everyday Helper to help you clean and tidy your home.
The Decorations – Since it is the holiday season, a holiday party or family gathering wouldn't be complete without a little holiday cheer, so dust off the decorations, put up the tree and hang up the mistletoe!
These are the basics you will want to cover for any given party, but there are a lot of other little details that you can add to make your party even more special. If you are looking for some party planning or errand running help, you can call us at Everyday Helper!
Holiday parties can be fun, but they can also be a lot of work, and that's why we can help you out. Basically, we can take care of everything for you (except for that one relative or friend that likes to argue with everyone about politics—for that you're on your own).
Whether you need us to help you plan for the event, run errands, grocery shop, buy gifts, wrap gifts, clean your house, or decorate your house, we can help you manage the party chaos this holiday season.