Have you started your holiday shopping yet? Are you so busy that it's hard to find the time to brave the crowds? Or maybe you just really don't enjoy the whole shopping and wrapping process?
Good news for you, Everyday Helper can help!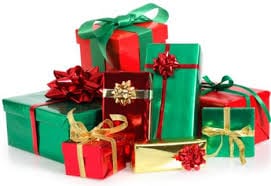 We'll save you the time and stress this holiday season and take care of gift giving from start to finish! Here's how:
You give us a list of items needing purchased, and stores you prefer us to shop from. Not sure what to buy for someone? We'll help you brainstorm the perfect gift!
We'll take your list and instead of just shopping it, we'll also look for the best deals and prices on all of the items on your list!
We'll do the shopping and then deliver your purchases directly to you.
We'll also even take the time to wrap the gifts for you! All you have to do is tell us who the gifts go to and we'll do the rest!
Convenient, right?
Because we have a busy month and this service will take us some time, please let us know as soon as possible if you would like us to be your secret shopper this holiday season! Whether you're a busy parent, find it hard to venture out for long from your home, or just don't enjoy this part of the holiday season, we can help! Just send a email to Kelly at Kelly@youreveryayhelper.com and we'll get started!
Don't forget to shop local this holiday season and support small businesses!