How to Make Sure Your Thanksgiving is Great!
Thanksgiving is a holiday known for the food. Mounds of turkey and mashed potatoes line plates as the family gathers around the table. Then, pies, cakes and sweets are ready for dessert. When we think of Thanksgiving, our first thought might be pumpkin pie, or even football, but really, the gathering of family and friends is what is most important.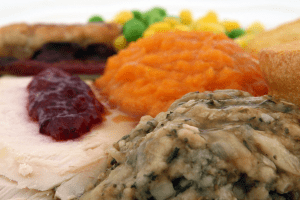 To help make your Thanksgiving great follow the following tips:
Spend Quality Time with Your Family– Remember what is really important this holiday season: our loved ones. Family and friends are two of the most important things to be thankful for. Make sure you enjoy your time spent with those you love this Thanksgiving.
Talk Gratitude Instead of Fighting– Family is the best, and sometimes the worst. We can all fight about dumb stuff with our family, but try to avoid that this Thanksgiving. Instead, talk about what you are grateful for this year and what you are looking forward to next year.
Enjoy the Fresh Air– Thanksgiving is often kind of chilly (I mean we are in Iowa), but if you get the chance, enjoy some fresh air. Taking a nice post-meal walk or playing a family game of football can make your Thanksgiving even better.
Take a Family Photo– I know, I know, you probably take a lot of family pictures, but it is a great way to remember the day. Be sure you get a picture of all of the family and friends that gather with you this Thanksgiving. Make it a fun photo in a unique place or maybe even a photo of everyone stuffing their face!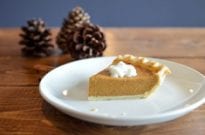 Eat Some Pie– Pie isn't the most important part of Thanksgiving, but it is definitely a good addition. Make sure you get a slice of your favorite pie before your family eats it all!
These are just a few ways you can make your Thanksgiving great this year. Do you have any other ideas? What does your family love to do for Thanksgiving?
Also, if you are hosting Thanksgiving this year, Everyday Helper can make things a lot easier on you. We can do errand running and grocery shopping to make sure you are on top of everything you need for when family arrives.
We can also pay a special holiday visit to your home to give your house a quick or a thorough clean to make sure it is sparkling for when your relatives arrive (we can also come by afterward if your family left a mess behind).
Or if you will be out of town for the holidays and you need someone to pet sit or house sit, Everyday Helper is here for you! As always, you can call us at 319-400-1853 or get in touch with Kelly at Kelly@youreverydayhelper.com.
Let's face it, around the holiday season we could all use some help. Let the Everyday Helpers lend you a hand this holiday season.
~Jenny