One of my all time favorite quotes comes from Simon Sinek…."People don't buy what you do, they buy why you do it." How true I believe that to be. The fact is, no matter what service or product you're looking for, you likely have many options to choose from. Price…brand….reputation, mission statements…many things go into how we make our decisions. Personally, I always try to go with the budget friendly option for anything, while supporting local businesses, made in the US products, and the businesses that stand for what I believe in.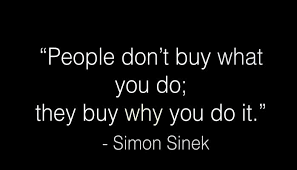 How do you make your decisions on the products and services you choose? Do you spend the time putting thought into your purchases? If not, I encourage you to think about it a little bit sometime, do a little research on the businesses and brands you support, and of course as always- support local businesses when you can!!
This month marks Everyday Helper's 3rd Anniversary and I'm incredibly proud of the many accomplishments and the great impact we've made here in the corridor area over the past few years. As I was spending a bit of time reflecting on the growth and impact we've seen and made over the past 3 years, the above quote from Simon Sinek kept coming up in my mind. Why?
I can't tell you how many times when I am either first meeting a client in person, or responding to an inquiry via phone or e-mail the following question comes up….
Why did you decide to start Everyday Helper?
I love this question! And I love it when I receive this question and get to share my response with others!
The short version is this, I started Everyday Helper because I wanted to make a difference here in the corridor area by providing services needed at affordable rates to all.
As an Everyday Helper we offer a wide variety of services from house cleaning, to pet sitting and dog walking, to senior companion care, to errand running, to event planning, and more! We really are your Everyday Helpers!!
The longer answer to why I started the business is because I wanted to combine my passion for helping others with my love of business. Since a young age I have always loved the business world….lemonade stands and garage sales were some of my favorite things to do as a kid!! I loved running my own businesses and have always been a creative entrepreneur at heart.
After high school I went on to college to earn my degree in business management as I decided to pursue my love of business and make it my career. I worked management roles in the grocery and retail industries and although I loved the work I did with those jobs, It just didn't fully satisfy me. I was craving more out of my life, I was tired of working crazy long work weeks that exhausted me, and at age 21, I knew I hadn't found my true calling just yet.
Shortly after I graduated college I found my life shaken up quite a bit. One grandma was transitioning to the end of her life and was spending lots of time in and out of hospitals and care centers. And during the same time my other grandma fell and broke her hip and found herself in and out of the hospital and care centers as well. I was lucky to grow up in the same area as both grandmas and it wasn't easy watching them go through these battles.
In the past few years I have spent a lot of time in the hospital and care centers with my grandmas. My grandma Betty passed in 2015 and my grandma Trula is still living in her home although she requires more care as her mobility is still limited from her fall in 2015.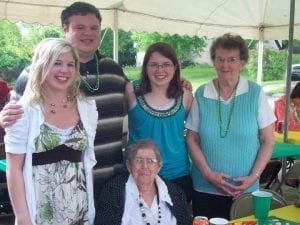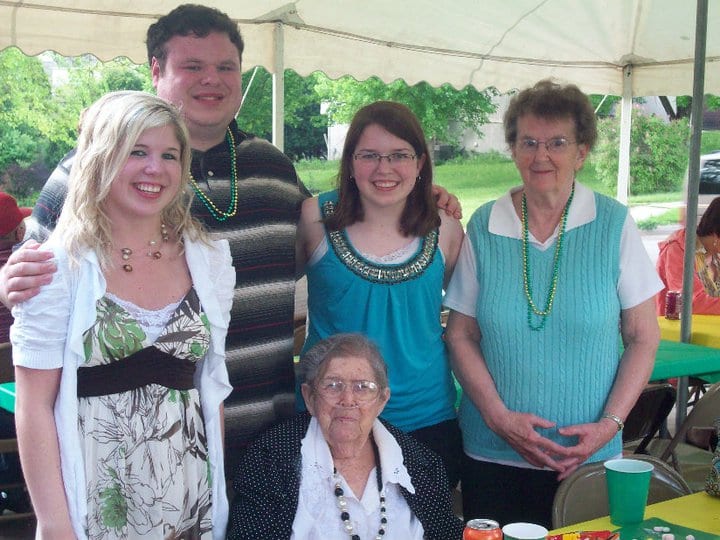 After my grandma Betty passed, the idea to start Everyday Helper came to me. I remember her saying over and over at the end of her life that "If only there were more affordable services to keep seniors in their own homes longer she wouldn't have to be stuck in a care center." She lived her whole life on a farm, and a tiny care center room was a tough adjustment. I couldn't even begin to imagine what that would have been like from her perspective.
After her passing, I kept hearing those words playing over and over in my head and knew it was my sign on what to do. Late one night I sat up in front of my laptop debating about whether or not I should follow my passion and this what I believed to be my calling. After that night, the rest is history! 
I started Everyday Helper in August 2015, the first two services we offered were senior companion care and errand running. Since that day, the business has grown and we now provide a variety of other services as well. And this past year I decided to expand and added 3 other incredible helpers to the team who share my same passion of helping others above all us. After all, wouldn't the world be a better place if we all helped one another a little bit more?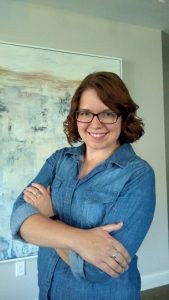 So that's why I do what I do day after day. That's why I started Everyday Helper and that's why I'm incredibly passionate about the work that I'm blessed to do for so many here in the corridor area. To all of you who have supported this journey of mine, who have been past clients or are current clients or future clients…..Thank you! It is such a privilege to provide help to you and your loved ones on a daily basis. I feel so lucky to have the best clients ever, many who have been along since the start of this journey and are now like family!
Here's to the next year of growth, impact, and spreading a little happiness and help to others!
~Kelly~