When you think of a party planner and the events that they typically help with I'm sure you're thinking of those elegant, extremely expensive looking parties that you've seen in magazines…..like the image to the right.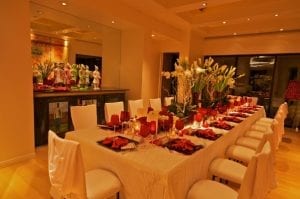 Here's the reality though, party planners can help with so much more than just a party that is super expensive and elegant. Whether it's a graduation party, a birthday party, a retirement party, or just a family get together, party planners can help you throw an affordable, fun party that is sure to be remembered.
At Everyday Helper, we do party planning our own way. We work with you, your budget and your ideas to help you create the party you are visioning. We offer a variety of customizable services to save you the work without costing you a fortune.
So how can we help you plan your next event/party?
We can help you organize all of the details-

Check out our Who, What, When, Where, Blog here
We can take care of setting up all of the details

We'll make the phone calls, send the invites, schedule the entertainment, caterer or whatever else you need

We can take care of all of the shopping

We'll shop for the decorations, food, gifts etc.

We can take care of the event from start to finish the day of

We'll take care of everything to setting up to tearing down afterwards as well as everything else needed during the event itself.
Basically, we'll take care of the stress for you! Whether you don't have the time to plan your next party or event or whether you just simply just don't like this kind of thing, we'll help!
And whether you need help with just one specific aspect of throwing a party or you'd like us to help with the entire list above taking care of all of the details from start to finish, we'll help!
Our prices are competitive, affordable, and realistic. We can create the p
erfect party on any budget that is sure to impress your guests!
For more information on how we can help, or to see some of our previous work, send us an email at kelly@youreverydayhelper.com or give us a call, 319-400-1853 and let's get started!
Leave your summer events to us so that you can enjoy your summer!