Your holiday season is busy. It is filled with shopping, cooking, decorating, holiday parties, family events, and traveling. While the holidays can be an amazing time spent with loved ones, we know that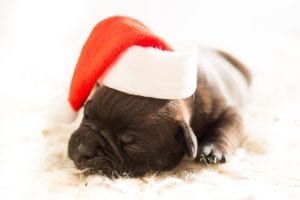 they can also be busy and stressful. At Everyday Helper, we are prepared to help you out with some of the hectic parts of the holidays. We can help you with cleaning, shopping, errand running, and event pet sitting.
If you are doing some traveling to visit family over the holiday season, we can take care of your furry friends while you are away. It is great to visit family, but it can be hard to get away when you have a pet to care for. That is why we offer a pet sitting service. This means you can leave your pet at home, and we will come to take care of your pet for you. Learn more about our pet sitting services below.
About Our Pet Sitting Services:
At Everyday Helper, we offer pet sitting and dog walking services for everyday life as well as when people are traveling over the holiday season. If you are interested in our pet sitting service, simply email kelly@youreverydayhelper.com about your needs, and we will get back to you shortly. We take into account the specific needs of your pet, and we can come up with a plan that works well for you and your furry friend. In the meantime, learn a little more about our pet sitting services below.
What kind of animals do we pet sit for? All kinds! We pet sit for cats and dogs, but we have also watched fish, hamsters, guinea pigs, turtles, and more.
Everyday Helper is a fully insured business, and we can provide you with proof of coverage if you would like to see it!
We take your pet care very seriously, and we treat your pet like you treat your pet. That means we collect information on your pets needs as well as emergency contact and veterinary information for your pet before pet sitting. We gather all this information to be sure that your pet receives the best possible care from us.
When will we visit your pets? We can customize the pet sitting to your schedule. We make lunchtime visits for clients who can't get away from work, but we also make morning visits or evening visits depending on your pets needs.
We work on the holidays! We know that the holidays are a busy time for traveling out of town, so we are happy to provide for your pet while you are visiting family and friends. If you need someone to pet sit over the holidays, don't hesitate to reach out to us.
If you know you'll be out of town for the holidays, and you need someone to take care of your furry friend, reach out to us at Everyday Helper. We are filling up fast for the holidays, so be sure to reach out to us soon!