When you decide to invest in a product or service, you spend some time doing your research beforehand. You look up reviews, you look over the website and social media sites, and you compare your options. When it comes to caring for yourself, your family, and your pets, it's extra important to make sure that you are choosing the best option available.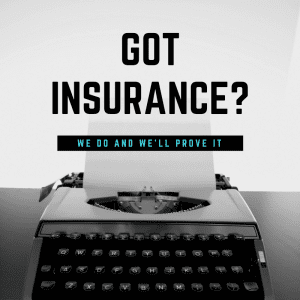 When you choose a business to provide a service, do you make sure that they're insured?  The Iowa City, Coralville, North Liberty area has many options and platforms for you to find caregivers for your kids, your pets, your home, and so forth, so finding out if the business you hire is insured will give you extra confidence in your decision.
Your Everyday Helper is a fully insured and bonded business and we believe that's very important. We're insured primarily to protect you, your home, and your loved ones, but also to protect each of our helpers as they work. We took the extra steps to make sure our business was insured and bonded because we want you to know, that we go the extra mile for our clients.
In an age where so much bad stuff goes on and ends up in the news, we know that it is not always easy to trust others with the things that mean the most to you. Being fully insured and bonded is just one of the many ways that we can show you that we care. When you choose Your Everyday Helper, you can rest assured that you're in good hands.
Got insurance? We do and we'll prove it!