Our house cleaning service is one of our most popular services at Everyday Helper. It is also the service that we receive the most questions about so today's blog is going to answers some of our most commonly asked questions.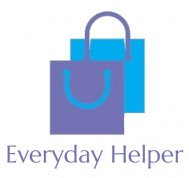 What are your prices?
We charge by the hour so that you don't ever overpay for our services. Our hourly rate depends on how far from our Coralville office you are located. We don't charge for mileage.
What areas do you serve?
We offer house cleaning in Coralville, North Liberty, Iowa City, Tiffin, Solon, and West Branch
Do you use our products or your own?
We use our clients own cleaning tools and products as we have found that this is more sanitary and that our clients prefer to choose what is being used in their homes. If we are doing a move out or move in cleaning, we do have our own set of supplies that we will bring for an additional fee.
How often do you come and clean?
We offer weekly, bi-weekly, monthly, occasional or one time cleaning options.
What type of cleaning do you do?
We offer routine cleaning and deep cleaning. We give all new clients our 50 point cleaning checklist to fill out ahead of time so that we are sure to tackle exactly what you would like done. We even will help change the bed sheets, wash the dishes, and take the trash out. Our hourly rate does not change whether you want a deep clean or a routine clean. If you'd like to look at our 50 point cleaning checklist you can find it on our website by clicking here.
Is there a contract agreement that we have to sign?
We don't require any sort of contract for our services! We only ask that you sign our service agreement form which indicates our agreed upon hourly rate, cancellation policy, and payment due dates.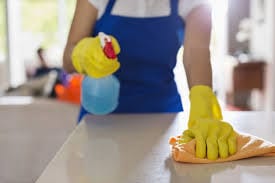 How many people come to clean?
We typically just send one person as we have found that this is the best way for us to clean. If it is a bigger job, or you prefer a team of 2- let us know and we can arrange for this.
How do we know how long a cleaning will take?
We offer free consultations before getting started. This allows you to meet the helper who will be cleaning for you and to ask any questions in person. When we stop by we'll take a look and provide you with a time estimate per cleaning. Consultations are commitment and hassle free. We will never hassle you to sign up.
Have a question we didn't answer in this blog? We'd love to chat. You can reach us by filling out our contact us form on our website, by email at info@youreverydayhelper.com, or calling/texting 319-400-1853. We look forward to helping you keep your home clean so that you have one less thing on your to-do list!