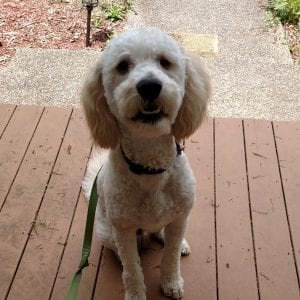 One of the first services that Everyday Helper began providing from the start was pet care. As part of our pet care services, we offer dog walking. Many clients have us help them out with pet check-ins/dog walking for a variety of reasons. From working long hours away from your furry loved ones, to getting out of town for the weekend without having to board your pets, to limited mobility to properly exercise your dogs, to puppy care, or to just being too busy…..we help!
In a normal day I have the pleasure of spending quite a bit of time with a variety of pets. Yes, you could say that is quite the dream job!! Earlier today I had a moment while walking a dog that reminded me just how much I love getting to provide this service.
You see, the past week…or really past month, has been completely crazy for myself. The business is growing and keeping me busy, I've been teaching Pilates sessions and classes, and there's been lots of events going on in my family life. This past weekend we celebrated the wedding of my older brother, Jason. In the midst of all of the typical pre-wedding craziness, I also spent a lot of time last week helping my sister and her fiance move into their new home!
Needless to say, I cut my Everyday Helper schedule back quite a bit last week and relied on my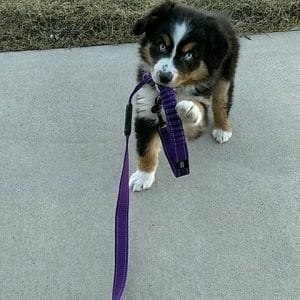 awesome helpers to help out. While it was nice taking a little bit of time off from the business, I realized today just how much even a few days "off" could make me miss it!
I had a pretty awesome Monday today and got to enjoy this beautiful weather and walk quite a few dogs today! Beautiful weather + gorgeous Iowa views + adorable dogs = one happy Kelly. Getting to spend time outdoors today simply walking and being with some cute dogs was the perfect way to relax after a crazy busy week and weekend.
Even though I only took a few days off from my typical dog walking schedule, I so missed it! I love pets, I love movement time, and I love the outdoors….rain or shine…heat or cold. For me, I get just as much out of dog walking as the dogs do that I walk!! It's my "pause" in the day where I get to clear my head, not check my phone, and enjoy the present moment.
I feel so incredibly lucky to get to spend my days doing something that I love so much!! I am so thankful for the many families that trust me with their pet's care and allow me the opportunity to spend time with them when they can't! My dream job is a reality through Everyday Helper and dog walking is one of the services that I love doing most!
So if you're ever in need of someone to walk your dog, give your new puppy some extra attention, or watch your pets while you get out of town for the weekend, I'd love to help you out!
Kelly