Did you recently decide to bring a new puppy home to your family? Or are you and your family thinking about bringing home a new puppy?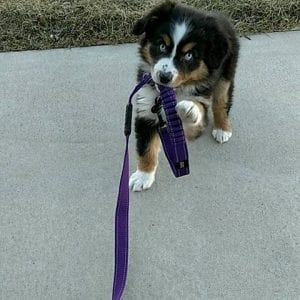 I know it's definitely not an easy decision for so many given how much work it can be to adopt a puppy. Puppies have a lot of energy and need a lot of playing and exercise time, they crave a lot of human interaction and attention, and they need a lot of training in their young age to potty train them, adjust them to your schedule, etc.

While it may sound exhausting just thinking about trying to do all of the above while juggling your already busy life, it is so, so worth it. When you come home at the end of a long stressful and busy day nothing beats having a cute little puppy excitedly waiting for you when you walk in your front door!
One of my absolute favorite parts about owning Everyday Helper is that I get to help so many families with puppy care! It doesn't get much better than getting to spend part of day playing, walking, and snuggling with the cutest little pups!
So how can Everyday Helper help with your puppy?
Whether you work a set work schedule or you work a rotating schedule, we are happy to work with you to create a "puppy break" schedule that will help you out!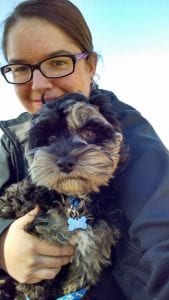 What is a "puppy break?"
We will come to your home and spend some time with your puppy to care for them, give them some human interaction and play time and make the day a little less long for them! We can help with bathroom breaks, feeding, playing, walking and interacting!
Puppy breaks are great for your newest family member as they will help your puppy potty train, learn a schedule, adjust to your home and behave better! A puppy that gets some attention during the day and doesn't have to just spend it alone and confined in your home will behave much better!
Interested in talking more about how we can help you out with your new puppy? I'd love to chat with you!