Our pet care services are some of the first we offered when Everyday Helper started almost 2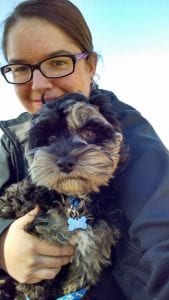 years ago! Today, pet care services are our most common services we provide!
When you think of pet care, you're likely thinking that means dog walking, pet sitting, etc…..but, we offer more than just that! We also offer pet transportation!
Does your dog need a ride to the groomers or the vet while you're at work? Is your dog begging you to go play at the dog park instead of staying at home all day while you're gone? Or maybe you're out of town for the weekend and your dog would like to get out and have some companion time and a ride with the windows down! Whatever the case, we're happy to help!
Check out this picture of Lucca going for a ride in the Everyday Helper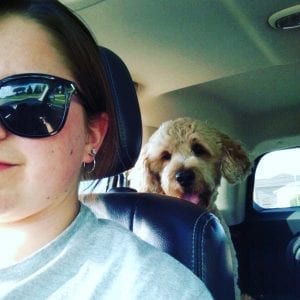 Jeep! I began walking Lucca over a year ago to help him get rid of some of that puppy energy he has. Every time I show up at his front door he jumps up to give me a hug and some puppy kisses always excited to see me! I normally take Lucca for a stroll around the pond a few times a week, but lately we've been spending more time together! With the nicer weather I've been biking through is neighborhood more often and if he is out in the yard when I bike by, I stop and we play fetch and run around the back yard together for a bit. And lately we've been going for car rides together as I take him to and from doggy daycare where he sometimes spends his weekends. And last week we even went to the doggy wash at the car wash after he found himself having a bit too much fun outside and his owner called in a favor as she's not able to give him a bath!
I'm a huge pet lover and I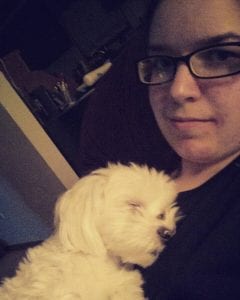 absolutely love getting to spend time with so many wonderful pets on a regular basis! I feel so lucky to get to spend my days with such loving and fun pets that make me so happy! Whether it's playing fetch in the yard, taking them for a walk around the pond, or even taking them to the doggy wash at the car wash, I love it! Pets are just as important to me as my human clients and I will always go the extra mile to make sure they're happy and their tales are wagging when I leave!
So if you're ever in need of some assistance with your furry loved ones, I hope you'll consider giving this Everyday Helper a chance as I'd love to help!
Kelly