Now that Christmas is over once again, do you find yourself putting off the task of un-decorating your house and putting all of your holiday decorations away? Or maybe you're finding it to be a challenge to make the time to get it done?
We can help you take down your holiday decorations! Not only can we help you take down your decorations, but we will also help you organize them and neatly pack them away so that next year the decorating process will go smoothly!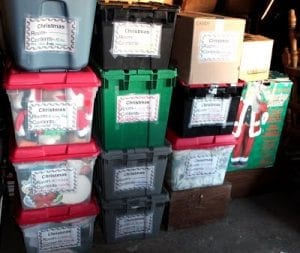 Everyday Helper provides organizational services, and now is the perfect time to let us come to your home and help you get organized and prepared to start 2017 off right! If you've already thought about your new year's resolution and it is to be more organized, why not start now?
Did you know that stores run some of their best deals of the year right now on storage containers etc? Another reason to get started!
We have lots of storage and organization tips that we'd love to share with you!