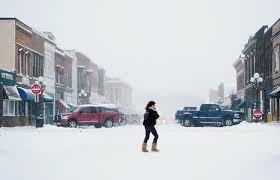 It's the winter season once again here in Iowa and that means that the weather can be quite unpredictable! You never know if it's going to be a mild winter, or a freezing cold winter with lots of snow and Ice! One of the great perks and suspense's of living in the Midwest!
This time of year I always like to revisit the question of what we do when the weather gets bad.  Above all, safety is our main priority in any situation. Our safety, your safety and your pet's safety are all taken into consideration when the weather gets bad this time of year.
Whether or not we cancel depends on not only the weather, but the road conditions, the sidewalk conditions, how far we have to travel to you, and which service we are helping you out with.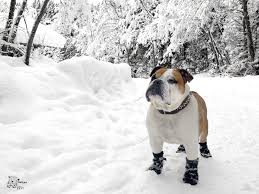 The service that the winter conditions effects the most is our dog walking and pet sitting visits. When the temperature is too cold with the wind chill, it is not safe for us to be out for long periods of time, nor is it safe for your pets. When the weather's cold we will have to shorten our visits for safety. And when the sidewalks are covered in snow and ice, we may need to cancel if we feel that it is unsafe for us to be out walking on.
For all of our other indoor services, we try our hardest not to ever have to cancel. As a general rule of thumb, if the local schools are closed due to inclement weather, then we usually postpone any services scheduled for that day as well. And if you are in a more rural area that not only takes us longer to travel to, but consists of unpaved roadways then we may be more likely to cancel.
Now, if we find ourselves in a situation where we have to cancel on you, of course you will not be charged for that day!!
We always hate having to cancel on our client's, but safety is very important to us at Everyday Helper and we make every decision considering that factor. If you have any questions about our cancellation policy please feel free to email Kelly at Kelly@youreverydayhelper.com
Have a great winter!