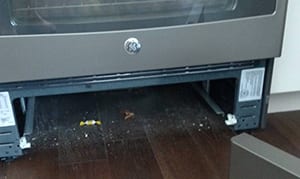 That time of year has come again, spring cleaning! Every household has their own way of spring cleaning. There's always something satisfying about preparing your home for the upcoming summer season and it really helps you feel at peace. Spring cleaning is the best time of year to let the fresh air in your house and have a positive effect on your life!
Like most people whenever you hear the words "spring cleaning" you get anxious and wonder is it really worth the time and effort to clean everything? The answer is yes! It may feel like an intimidating task but there's so many positive benefits that not only support your everyday home life, but also support your physical and mental health.
Do you ever look around your house and see the clutter and get stressed out by it? This is a perfect example of how a spring cleaning service could benefit your mental health. Cleaning in general can reduce the feelings of stress and anxiety. It can also introduce a new positive experience being at home. If you are constantly stressed out about the clutter in your home, you could have negative effects on your ability to sleep, your overall mood, and even cause you to have low energy. Decluttering your home and life is an essential part of spring cleaning. It could vary from finally getting to that junk drawer in your kitchen, or cleaning out and donating clothes from your closets. After successfully decluttering, take a step back and see how much has changed, and even though letting go of items can be a difficult task you are one step closer to having a less stressful lifestyle.
With the current situation of the world experiencing COVID-19, it has affected everyone's lives in different ways. It has introduced many people changing their work habits and having to work solely from home, even keeping the kids at home doing school. With spring cleaning just around the corner, it's the perfect time to clean and organize those work spaces. Having a clean workspace is essential to being a productive worker, no matter what field of work you're in or if you are a student. When you sit down at your work area and have a cluster of papers, pen's everywhere, crumbs, and even dust you will be unable to focus on the task you have to finish. Spring cleaning can help that by giving it a fresh organized look. Looking through all of your stuff and finding an appropriate area for storage will change the way you work. Your overall mood and confidence levels will rise. If you feel overwhelmed or you can't focus while being at your workplace now is the ideal time to start cleaning up your area!
Even though spring brings us the beautiful warm weather, the bright colors, and the growing gardens. It also brings the dreaded pollen season and makes the indoor allergies worse than ever before! This makes spring cleaning essential to your home if you have anybody in your household with severe allergies. The smallest things can help reduce the pollen count in your home. One example is, washing pillowcases and sheets; throughout the day dust and pollen particles can collect on your clothes and if you lay or sit down on your bed the particles can be easily transferred. The most common way to reduce the particles is to dust the areas you don't think of on a daily basis, such as ceiling fans, air ducts, photo frames, on top of your refrigerator and more little areas that are often overlooked. Most of us clean the things at eye level and surfaces we touch daily, with spring cleaning and allergies it requires a deeper clean for things such as curtains or blinds, windowsills, lamps, and even the crown molding in your house. After transitioning from those cruel winters to those excellent weather days don't let those pesky particles ruin your beautiful days of spring!
Not only can your home benefit from spring cleaning but it can also lead to a complete lifestyle change! Spring is the most common time that people are cleaning out their homes, new blooms are blossoming, the weather is perfect to relax outside, and you get the feeling of a fresh start. Having a positive outlook and enjoying the freshness in your home can impact your daily life and create a whole new routine. The feeling of achievement after spring cleaning your home could encourage you to add more things to your daily routine, or even your weekly routine. Changing up and having a fresh house might inspire you to focus on a new lifestyle change, such as eating habits, exercising, spending more time outside and more.
Spring cleaning is a way of opening new doors to your life and introducing positive habits and new ways of exploring the warm days. If you would rather enjoy your spring time outdoors or with your family and not have to worry about spring cleaning we would love to help you achieve those goals!
Interested in having some help with your Spring cleaning needs? Give us a call at 319-400-1853 or send us an email to info@youreverydayhelper.com. We'd love to help!