Let me begin by saying, no, I'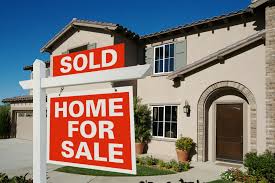 m not a Realtor. And no, I can't wave a magic wand and sell your house in the blink of an eye. But, Everyday Helper can help you with the house selling process! Here's a few ways we can help:
The first way we can help you sell your house is by helping you prepare to list the property. When you list a property, whether you are selling on your own or using the help of a realtor, it's important to have your place organized, tidy, and presentable. Have you ever looked at a house for sale flyer and saw messy pictures posted? I know I haven't.  And while I really wish I did have a magic wand that I could loan you to just wave and make your house look 100%, I don't have such powers. However, at Everyday Helper, we can help ease the stress of moving for you.
We can help you organize, decorate, and stage your house so that it is prepared to be listed as well as shown to potential buyers. Whether you're currently still residing on the property or have already moved out, it is critical to have your place looking presentable!
Not only should the inside of your home look presentable, but so should your yard. Curb appeal is the first image potential buyers see when they are house shopping. Would you want to buy a house that has an overgrown front yard, weed covered flowerbeds, and chipped paint on the railing? Even if you are into that type of work, it still shows that the previous home owners obviously didn't care about the upkeep on their property very well and as a result you will be investing a lot of time and money into the property to make it look better.
We are happy to help you prepare your yard so that it looks clean, taken care of, and inviting to potential clients. We can assist with mowing, trimming shrubs, mulching, planing, or whatever else you need help with!
Are you moving out before you sell your place? Whether you're relocating to a different state, or just down the street, it can be a lot to juggle the upkeep of two properties on your own. We are happy to not only help maintain your lawn after you move out, be we are also happy to keep an eye on your place. If you would like the peace of mind of having someone walk through to inspect for suspicious activity or if you need someone to let a repairman in while you're away and busy, we can help!
Want to talk more about how we can help you? Give us a call at 319-400-1853 or send us an email at youreverydayhelper@gmail.com and we'll help make the moving process easier for you!