Yay! It's finally spring, the season you've been waiting for since the snow started to fall. Spring is great! Everything is blooming and growing and everything is alive. You love spring, you—look outside and see your lawn is overgrown and you don't have time to do anything about it.
Spring really is a great season. Everything is starting fresh, but so is yard work. You now have to add tasks to your to-do list that you haven't had to think about in months: mowing, mulching, weeding, planting and generally making your yard look presentable.
If you are experiencing the feeling that there aren't enough hours in the day to keep your yard looking great, you can feel free to call us at Everyday Helper.
Our Yard Care Services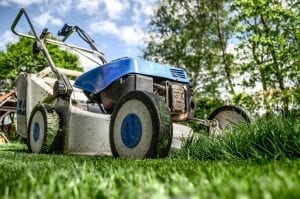 At Everyday Helper we provide yard care services to help you keep the outside of your house looking great. Our yard care services include:
Flower bed cleanup
Shrub trimming
Planting
Mulching
Mowing
Raking
Gardening
It can be time consuming to make your yard look great, and it's probably the last thing you want to do when you come home from a long day of work, so we are here for you. At Everyday Helper we can simply mow and trim your yard or we can do more extensive work like mulching, shrub trimming and flower bed cleanup. If you have another specific outdoor project in mind, reach out to us to see if we can help you out.
Everyday Helper was born out of the desire to make people's lives easier. We started with errand running and companion care, then added housecleaning. Yard care is one of our more recent additions to the business because we know how time consuming of a job it can be. Let us help make your life easier with our yard care services.
How Our Yard Care Service Works
To make sure we can accomplish exactly what you're looking for, we can set up a free consultation to discuss your yard care and landscaping needs. We will help get a plan in place that fits with your schedule and your needs. Whether we stop by weekly, monthly, or whenever you give us a call, we can help take some of the tasks off your to-do list.
Then, you will provide the tools and we will provide the work. With hardly any effort from you, the outside of your house could be looking great for spring. The best part? You will have extra time to do whatever you want to do.
For more information about our yard care services, you can call us at 319-400-1853, you can contact us here or you can email kelly@youreverydayhelper.com. Feel free to reach out to see if we are a fit to help you with your yard care needs.