Our pet sitting and dog walking services are definitely our most common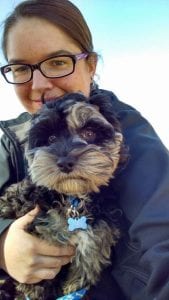 services that we provide! When choosing a pet care provider, you likely have a lot of questions that you'd like to have answered first, and we understand! Here's answers to some of the questions I am asked most often about our pet care services!
What are the costs?
This answer depends on what town you are located in, how often you'd like us to come by, what you would like us to do when visiting your pets, and how many pets you have. Generally we charge $15-$20 per visit, but for an exact price send an email to Kelly@youreverydayhelper.com.
How far do you travel?
We are located in Coralville and travel within a 25 mile radius of the Coralville area.
Do you stay in homes to pet sit?
Because we pet sit for so many on a regular basis we are not able to stay in your homes to pet sit. However, we are happy to come by your place and hangout with your pets as many times per day as you'd wish! We make early morning and late night visits too making this a great option to let your pets stay in their own homes while you're away!
How long is a visit?
Visits are generally 30-45 minutes. We will feed your pets, take them out to the bathroom, take them for a walk, play fetch with them, and give them some attention!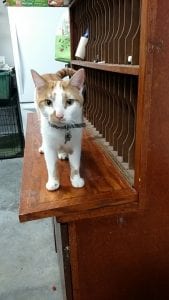 When we walk pets the walks are generally 30-45 minutes per visit too! Perfect for a little mid day exercise break while you're at work!
What if the weather is bad?
We will cancel any pet walks if the sidewalks are too icy, if the roads are unsafe to drive on, or if it is raining too hard. We will do our best to stay on schedule for all pet sitting visits during inclement weather but visit times may be delayed.
What is your cancellation policy?
We have a 24 hour cancellation policy. Any cancellations not made with more than a 24 hour notice may still be charged.
Are you insured?
Yes, we're fully insured and we're happy to provide you with proof of coverage! Also to give you more peace of mind, we are happy to provide you with some references of current clients we help!
What are your requirements for accepting pet sitting/walking clients?
We will work with any and all breed of dogs, cats and other household pets as long as they are friendly! We specialize in working with puppies helping you get them trained and accustomed to your home and routine.
Beginning February 1st, 2017 we will be making a few changes to our pet care services. For our safety we will be asking for proof of vaccinations for all pets we care for. In addition for our safety and your pets safety, we will be asking for your Veterinarians contact information to keep on file in case of emergencies.
Have a question you didn't see answered?! Send it to me! Kelly@youreverydayhelper.com. Let's chat!