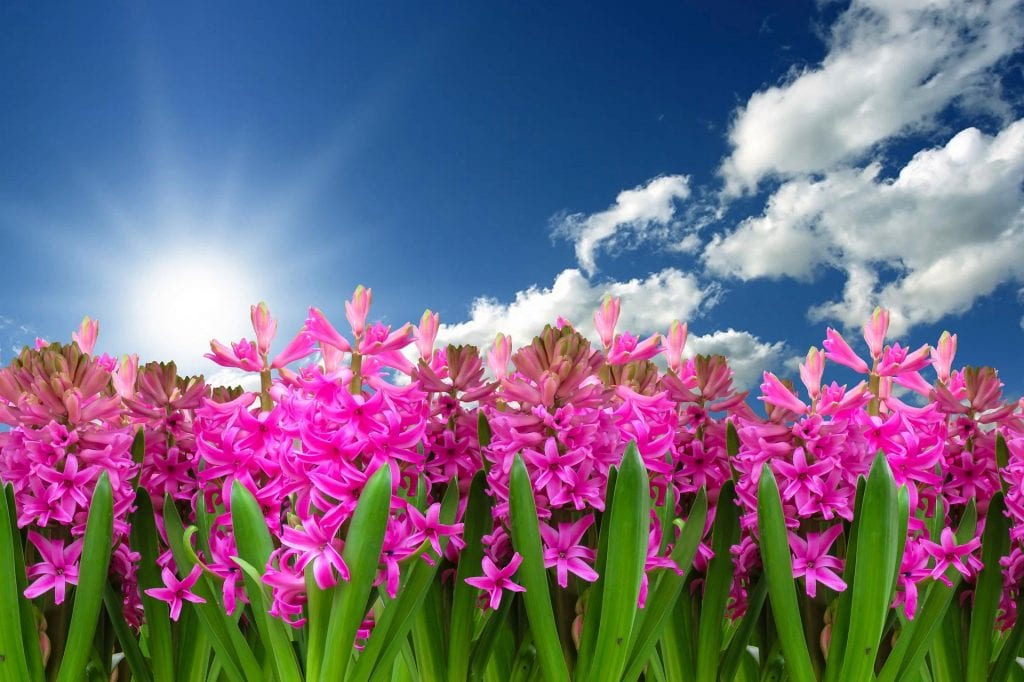 Winters in Iowa can be cold and nasty, so we are all more than ready when spring comes around. Hopefully, the last few cold days are behind us. While we wait for spring to be in full bloom, we can take a few moments to get our homes ready for spring.
There is something about spring where everything feels new. I always want to up my décor game for spring because it is a huge transition from winter. Spring is a great time to brighten and lighten up your home décor. There are a few tips below about how you can really embrace spring in the décor in your home.
Pack Away Winter Things
There is nothing I love more than cozy blankets on a cold winter night, but come springtime, those blankets can feel heavy and out of place. It's time to pack away winter blankets and clothes and make room for spring.
Bring the Outdoors In
This winter, we really didn't want to bring the outdoors in because we would be bringing in snow, ice, wind and cold. However, spring is a time of blooming flowers and the warm sun. When you are thinking about refreshing your home for spring, think about bringing some more flowers or plants into your home. It is a great way of enjoying what spring has to offer, even while you're inside.
Add Some Color
I don't know about you, but when I think of spring, I think of bright colors. I always want to bring that brightness that I feel into the inside of my home. You don't have to spend a lot of money to add a pop of color here and there. Buy or make some bright curtains or throw pillows for your couch. These small touches can really make your home feel brighter and lighter.
Rearrange Your Space
Have you been thinking about redoing the layout of your bedroom or living space? Do it! Start spring off with a rearranged space. This will give you a sense of newness and inspiration as you take on the months to come. A re-imagined space can help you take on the new season with a sense of excitement.
Embrace the Smells of Spring
Finally, and possibly most importantly, embrace the wonderful spring smells. Whether you want to use flowers, candles or essential oils, take some time to make your home smell like your favorite spring scents. Your home will literally smell fresh and new.
As the seasons are changing, take some time to embrace it. Refresh your home décor for spring by following these few simple tips. Let us know which tip is your favorite.
Also, if you're looking to do a real spring refresh and get some spring cleaning help, Everyday Helper is here for you. We can come and give your home a quick refresh cleaning or a deeper spring cleaning. Just let us know what you're looking for or set up a free consultation today!
From all of us at Everyday Helper, "Happy Spring!" Enjoy the season, we know we will!