Have you ever thought about hiring some cleaning help for your house? Maybe you have but have just never actually followed through and looked for a service. Maybe you have thought about it but couldn't justify the investment. Or maybe, like many of us, you feel guilty for needing or wanting the help so you've never looked into the possibility.
You might be surprised to hear though that hiring some cleaning help for your home goes much farther than just coming home to a clean home every night. Although, that is a pretty great perk!! We serve many households here in the corridor area with our house cleaning services. Our clients vary from single busy professionals working crazy hours, to in home day cares, to growing families with lots of little ones. So, we have compiled a list of 5 simple reasons that our clients have told us for their reason why they have hired us to help them out.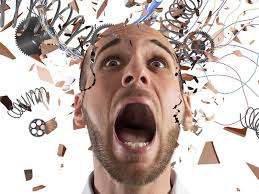 Less Stress
Let's face it, we all have a never ending to-do list in the back of our mind. Especially when we're busy trying to juggle our workload, our household workload, and all of our other activities and commitments. Being so busy it's easy to let things slip at home; but that doesn't mean that they aren't still stressing you out. Our clients love the fact that we can come in and clean their home while they're away at work, and that gives them one less thing on their to-do list. And one less thing on your to-do list will give you a bit less stress in your life!
More time for family/friends/other activities
As mentioned, we're all busy between juggling our priorities. Having to spend your weekend off, or your evening after a long day at work cleaning, takes away your time for other activities. It also brings your mood down and drains you of energy. Giving yourself the help of a cleaning service allows you to spend more time doing the things you love with those you love. Don't forget that you could treat yourself with a little more self-care time alone too!
More thorough and deep cleaning done
This is one of the reasons that our clients really enjoy our house cleaning service. I'm guessing if you're like most, you often aren't too enthused about the idea of spending the time or energy deep cleaning and digging in and tackling the chores that aren't regularly done. The good news for you is that our team of helpers love tackling all of those little hidden areas of your home for you! We have a 50 point cleaning checklist that we like to provide our clients with ahead of time. This allows for them to go through and mark the specific tasks that they would like for us to take care of when we are cleaning. It also gives them ideas of tasks that they may not think of cleaning otherwise. ie. light fixtures, floor trim, air vents, etc. Did you know that we also can help with your laundry, dishes, trash disposal and more?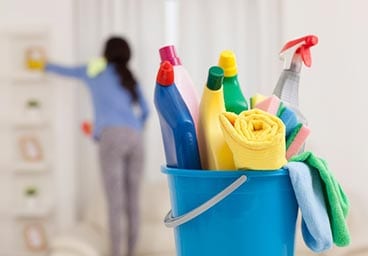 Flexible availability and affordable pricing
We offer a very flexible schedule and are available to help you out 7 days a week between the hours of 8am and 8pm. We also offer weekly, bi-weekly, monthly, or occasional cleanings that fit your needs and budget. We also do things a bit differently than most others and we charge an hourly rate versus a set price. This allows us to stick to a time frame and a budget that you are looking for. It allows us to tackle those extra tasks that you would like done once in awhile. And it helps guarantee that you're not overpaying for time that we aren't at your place cleaning.
Those are just 5 of the many reasons why our clients love our house cleaning service. We could go on and on listing reasons why you should give yourself a break and let us handle your housework for you. If you would like to learn more about our cleaning service, or would like to set up a time for us to come by to take a look at your home and meet with you, we would love to chat! Visit www.youreverydayhelper.com and send us a message or call 319-400-1853.